The T-CAIREM AI in Medicine Conference provides a unique forum for knowledge-sharing and collaboration among clinicians, researchers, clinician-investigators, computer and data scientists, statisticians, and engineers interested in the intersection of AI, technology, and health. 
T-CAIREM recently appointed Dr. Benjamin Haibe-Kains as an Infrastructure co-lead. In this role, he'll oversee the development of our Health Data Nexus (HDN) platform. We recently caught up with him to learn more about his research and his experience.
Co-presenters Dr. Mary-Louise Greer and Dr. Moti Freiman will discuss the potential of Artificial Intelligence-based quantitative magnetic resonance imaging (MRI) analysis to identify clinically relevant microstructural changes with clinical applications in pediatric Crohn's disease and potentially trigeminal neuralgia.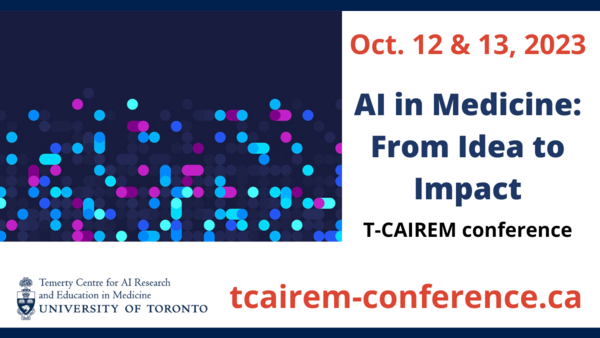 The T-CAIREM AI in Medicine Conference is happening! (Oct. 12 - 13)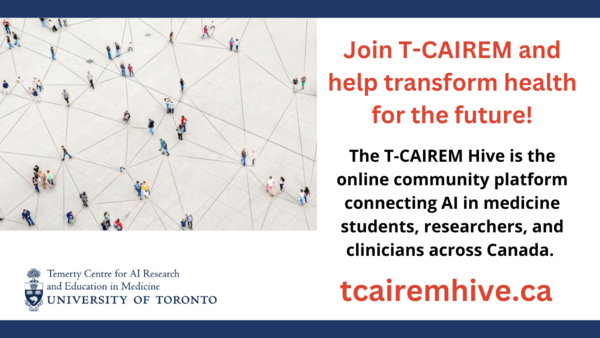 Join the T-CAIREM Hive
Our online community platform connects AI in medicine students, researchers, and clinicians across Canada. (To see if you're eligible to join, visit the T-CAIREM Network page.)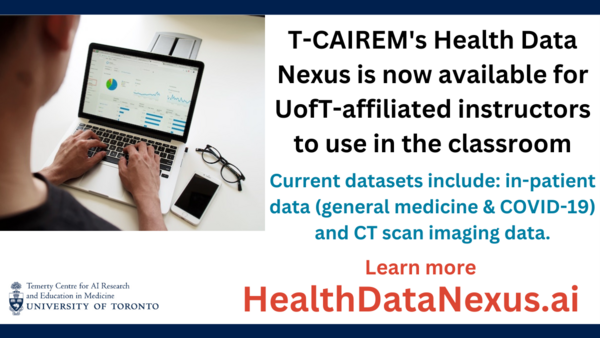 HealthDataNexus.ai
T-CAIREM's Health Data Nexus is a repository of real-world de-identified medical datasets. Our platform makes it easy for clinicians to publish datasets and for accredited researchers and educators to access them.