Member Spotlight: Prof. Alex Mihailidis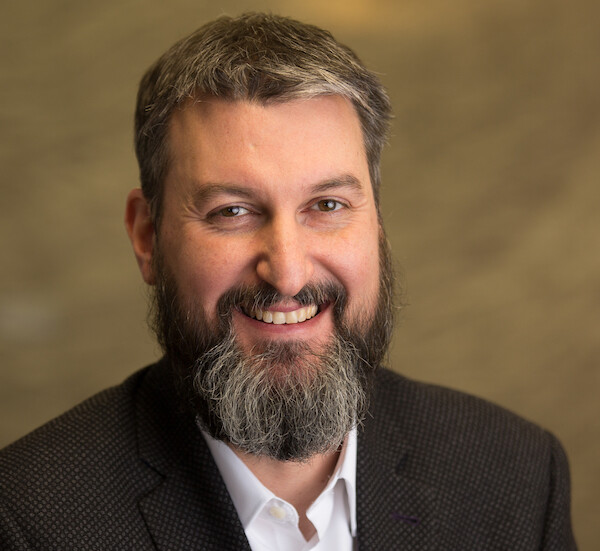 ---
 • Associate Vice-President – International Partnerships & Professor, University of Toronto
• Scientific Director, AGE-WELL Network of Centres of Excellence
• Scientific Lead, IATSL
---
Professor Alex Mihailidis is the Associate Vice-President for International Partnerships at the University of Toronto, the Scientific Director of the AGE-WELL Network of Centres of Excellence, and is the Scientific Lead at the Intelligent Assistive Technology and Systems Lab (IATSL), which focuses on the development of new technologies and services for older adults. 
     For 17 years, Prof. Mihailidis has conducted research in the field of technology to help older adults age in place. We caught up with him to learn more about his work, especially as Canada's population continues to age significantly. According to recent StatsCan figures reported in the media, "Over the next 30 years, the number of persons aged 85 and older could triple from 861,000 to 2.7 million."  

What inspired you to develop technologies and services to support healthy aging?
I trained as a mechanical engineer for aerospace. Unfortunately, when I graduated there were no jobs so I re-purposed myself. I did know that I wanted to apply my engineering skills to help people, though.
     At that point, I had a chance meeting with a fellow engineer whose wife had early-onset dementia. He told me about all of the issues that he was encountering taking care of her, including having to stay with her most of the time to remind her of the things that she needed to do, and make sure that she was safe when completing her daily activities. 
     He also expressed the level of embarrassment and frustration they both had because he had to continually supervise her. As we talked, in passing he said, "wouldn't it be great if computers could help us with these things?". 
   That comment stuck with me, and from there I decided to pursue the development of a computer-based system that could monitor and provide prompts to aid older adults with dementia. 
 
How did you become interested in AI?
During my graduate work, I realized that a one-fits-all solution for the prompting systems would not work for users as heteregenous as older adults.
     The systems I was developing needed to be able to learn about the preferences, capabilities, and disabilities of the users and then automatically adapt the way they provided assistance. 
     This sparked my interest in AI. I started to learn how various approaches in machine learning, planning, and other AI could be used to build better and more effective systems for the support of older adults. I started using AI in the development of these systems in 1998.
 
What excites you the most about the possibilities of AI in healthcare?
I think the potential for AI in healthcare is endless at this point. There are so many applications where it can be used to build better and more customized solutions. The ability to provide custom approaches is something that will really change the face of healthcare.

What outcomes do you hope your research will eventually lead to?
The primary outcome is that more older people can remain in their homes and communities, even in the face of different diseases and impairments (e.g., Dementia). The holy grail for me is that technology can provide this choice to older adults, in addition to the tools so families can care for and support their loved ones.

What's the best part of doing this type of research?
The best part is working with my students. The trainees I work with generate so many fantastic and innovative ideas that we often move forward as a project. The trainees and students can do things that I could never imagine. I probably learn more from them than they do from me!
     We have so many projects that we would love T-CAIREM members to know about. I hope readers will go to our lab website, www.iatsl.org, and take a look around. We are always looking for new collaborators.  They can reach out to me via email at alex.mihailidis@utoronto.ca.
 
What's the number one piece of advice you'd give to students following in your footsteps?
The number one piece of advice that I give to all my students is first of all make sure you love what you are doing. Secondly, the advice and input from our end users (i.e, older adults and caregivers) is the best input that you will ever receive for your work. It is critical for us to be empathetic and understand why we are designing these technologies while we are designing them.