Member Spotlight: Amin Madani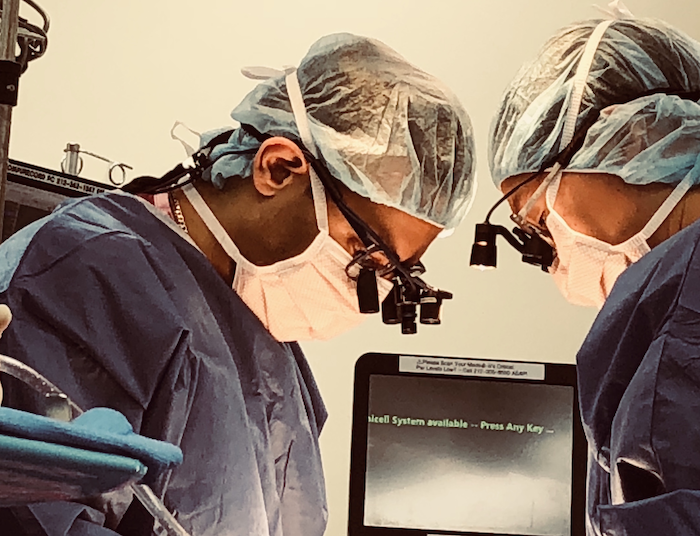 T-CAIREM member and University Health Network (UHN) endocrine and acute care surgeon Dr. Amin Madani.
We caught up with Dr. Amin Madani, an endocrine and acute care surgeon at UHN and researcher with The Institute for Education Research (TIER). He attended Western University's medical school before completing his general surgery residency at McGill University where he also obtained his PhD in surgical education and innovation. He subsequently completed a clinical fellowship in endocrine surgery at Columbia University-New York Presbyterian Hospital, and has been working with UHN's Division of General Surgery since 2019.

What inspired you to pursue medicine?
I was fascinated by the complex physiologic mechanisms of the human body and the ability to fix them through various interventions. I was also extremely excited by the problem-solving, and the immediate gratification of fixing various pathologies by operating on someone, which ultimately drew me to pursue a career as a surgeon.

What excites you the most about the possibilities of AI in healthcare?
My research focus is dedicated to improving surgeons' performance in the operating room to avoid surgical complications. AI provides the means to accomplish advanced computer vision tasks and to "see" the surgical field the way experts do. We can leverage these computational methods to develop algorithms that are trained to replicate the knowledge and wisdom of master surgeons, and deploy these algorithms in operating rooms around the world for real-time decision support. It's like having a GPS navigation in the operating room to guide surgeons. (See video below.)
Are there any exciting projects or initiatives you can tell T-CAIREM members about?
Our new lab, the Surgical Training & AI Research (STAR) Laboratory, is located at the University Health Network and we are looking to collaborate with computer and data scientists to expand current applications of surgical AI, especially in areas related to automation in robotic surgery and 3D renderings for simulation and training. We would love to hear from anybody interested in working with us.

What do you see as the biggest challenge to AI in healthcare right now?
Like other fields hoping to leverage machine learning methodologies, it is the procurement and organization of large-scale heterogeneous datasets that will enable the many applications of AI in the operating theatre. (Especially massive surgical data such as videos which are difficult to move). What makes surgical AI more complicated for computer vision in the surgical field is the challenge of obtaining annotations on surgical videos from global experts and finding consensus. (It isn't like annotating cars, pedestrians or other well-delineated objects!)

What do you like to do when you aren't working?
Besides reading Twitter updates on new methods in computer vision and machine learning…I like to cook and box.

What advice would you give to STEM students considering a career in AI in healthcare?
Unfortunately, most AI applications do not start with the basic question "what is the problem we are trying to solve?" and end up not impacting clinical practice. It is absolutely fundamental to work with domain experts who have a thorough understanding of the underlying problems in healthcare and design AI solutions once those unmet needs have been thoroughly identified and delineated. AI is just a tool – the onus is on us to first figure out what is the best way to approach these issues.