Dr. Amol Verma announced as the 2023 Temerty Professor in AI Research and Education in Medicine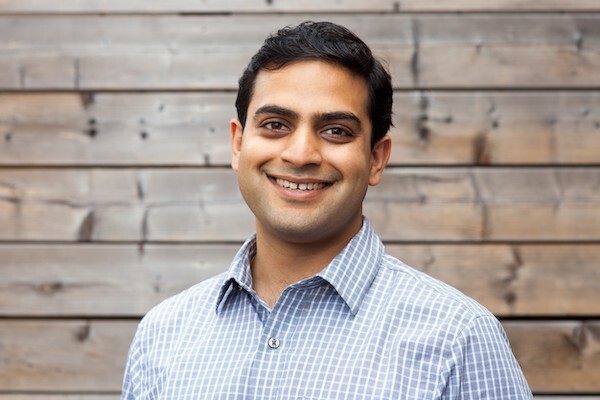 The Department of Laboratory Medicine and Pathobiology and the Temerty Centre for AI Research and Education in Medicine (T-CAIREM) at the University of Toronto's Temerty Faculty of Medicine are pleased to announce Dr. Amol Verma as the 2023 Temerty Professor in AI Research and Education in Medicine.
Dr. Verma's research interests include using clinical data to improve healthcare. In addition to his work as a staff physician in general internal medicine at Toronto's St. Michael's Hospital, Dr. Verma co-leads the GEMINI project, which harnesses electronic clinical data from over 20 Ontario hospitals to improve patient care.
In addition, he is the provincial clinical lead for quality improvement in general medicine with Ontario Health, and has applied novel Artificial Intelligence (AI) and predictive analytics solutions into clinical practice at Unity Health Toronto.
"Dr. Verma is highly deserving of this professorship," said LMP Professor and Chair Rita Kandel.
"This is such an honour to be part of an organization I admire," said Dr. Verma. "It's exciting to see T-CAIREM bring together clinicians, computer scientists, engineers, and researchers from different disciplines across Canada to advance AI in medicine. I'm looking forward to working with the incredible members of the T-CAIREM community and seeing where we can take AI in medicine."
As the new Temerty Professor in AI Research and Education in Medicine, Dr. Verma will work with the T-CAIREM leadership team to advance the application of AI in medicine by the development, application, dissemination and responsible commercialization of machine learning/deep learning methodologies in medicine. He will also mentor the next generation of AI in medicine clinicians and scientists.
After completing medical school at the University of Toronto, Dr. Verma obtained a Masters degree in Economic and Social History at the University of Oxford as a Rhodes Scholar, did a one-year interdisciplinary fellowship with the Canadian Frailty Network, and a two-year fellowship studying big data and advanced analytics through the Eliot Phillipson Clinician-Scientist Training Program and the Royal College of Physicians and Surgeons of Canada Clinician Investigator Program.
T-CAIREM Director Dr. Muhammad Mamdani said, "Dr. Verma has a wide range of knowledge in a variety of disciplines, and never loses sight that the goal of all the data and technology is to improve healthcare for patients."
To learn more about Dr. Verma, read our Q&A in the T-CAIREM newsletter.