2023 Trainee Rounds Presentations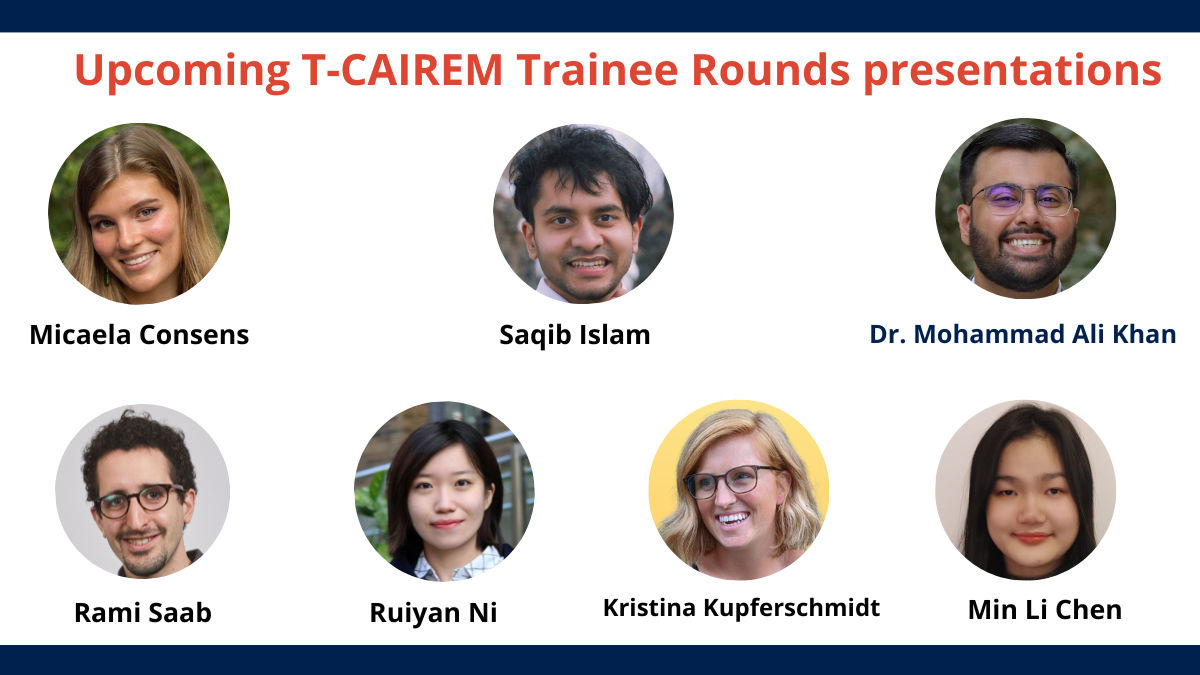 The T-CAIREM 2023 Trainee Rounds highlight innovative and outstanding research at the intersection of artificial intelligence (AI) and health across Canada.
The top ten applicants get the opportunity to present their research before a panel of AI in healthcare leaders for a cash prize. The presentations are recorded and posted on the Past Events section of our website.